Family Portal: Adding Money to Account

The following steps will help guide users through the process of parents adding money to a student's
account. Through the Titan Family Portal, parents will have the availability to deposit funds on their
child's account through one of two ways: completing a one-time payment on account or establish a
recurring payment that draws funds from the parent's personal account.

To deposit funds onto a student's account, parents must create a Titan account where they provide
general information such as billing and home address as well as payments to which funds are drawn
from. Once an account is created, parents will complete the following steps. Once funds have been
deposited to a student's account, that money is immediately credited to the account to where the
Students can utilize such funds immediately.

Logging into Titan Account
• Type in the following URL: https://family.titank12.com
• Log into your Titan account
o The username and password will be established based on the information that the
parent has inputted.
o If the parent does not have an account established with Titan, they can create one by
clicking on "Sign up today!"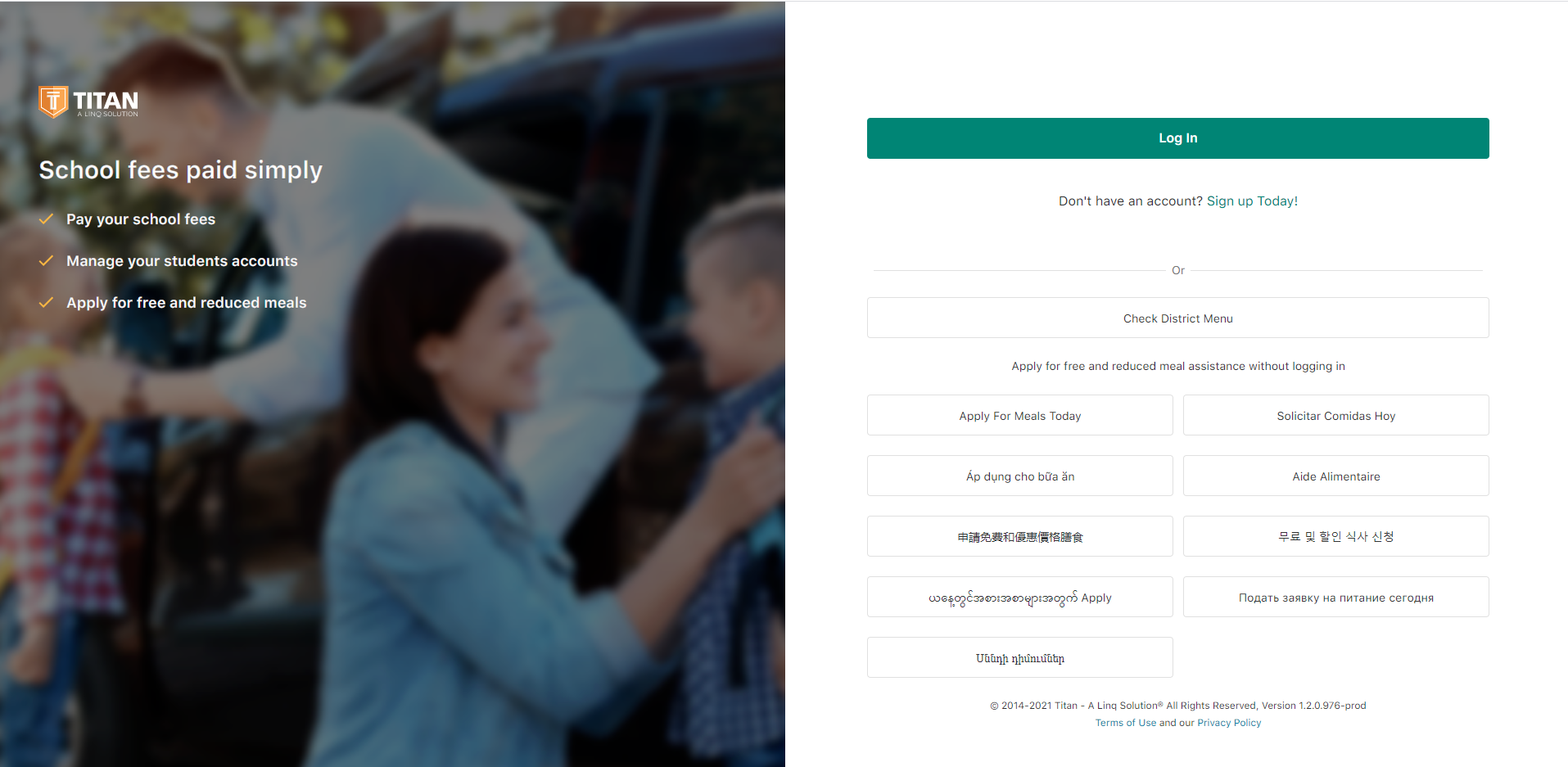 If the user does not have a Titan account, the parents will begin the process of creating an account by inputting information in the following window that is displayed on the screen.
• Once the information has been inputted, the user must mark the box left to the "I agree to the
Terms of Use".
o Once the box is marked, users must select the "Next" icon once it has changed colors.
o When the icon has changed colors, that means users are able to move forward once they have filled out the list fields on the screen.
Add your student information to create an account:


Once the account is created, users will see their names displayed on the upper right-hand corner of the screen; selects the name and a drop-down window will appear with Profile" beneath it. Select "Profile" to input information required for depositing funds.
To learn more use our Quick Reference Guide.